What Is Dead Cat Bounce? How to Use It in Trading with IQ Option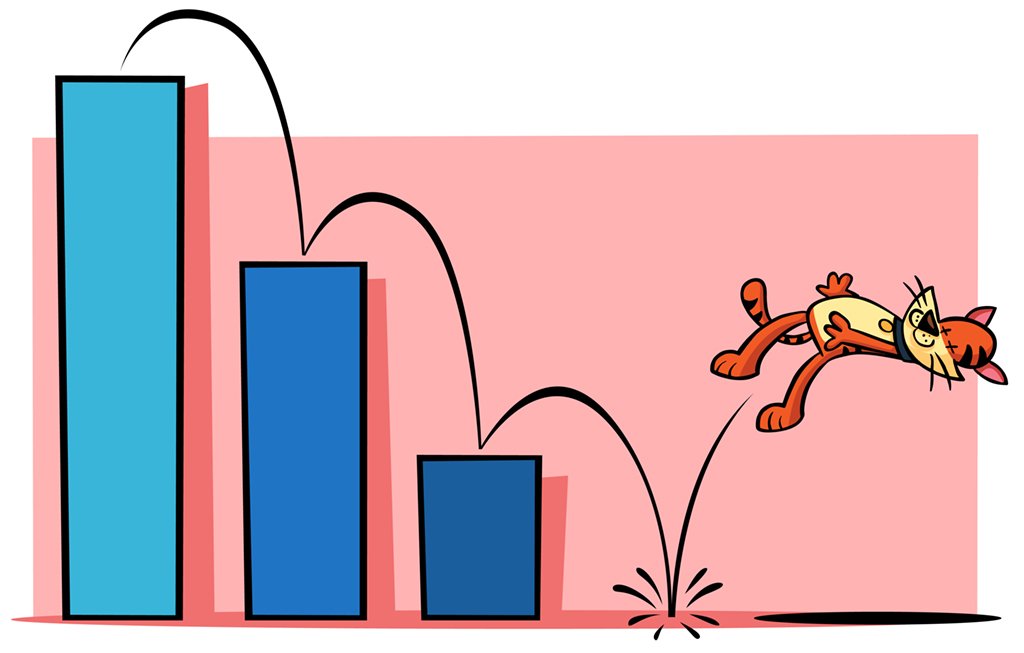 Theres an old Wall Street aphorism stating that even a dead cat can bounce back if thrown from a sufficient height. Of course, this statement has nothing to do with animal cruelty. It merely means that even the strong recessions will be followed by the markets bouncing back, with the prices growing up again as well, albeit temporarily. The phrase could be traced back to 1985, when a sharp recession at Singaporean and Malaysian stock markets was followed by a rapid bouncing back, which later, however, turned back into a decline after a short period. Lets discover the meaning and trading significance of this pattern with a rather odd name in more detail.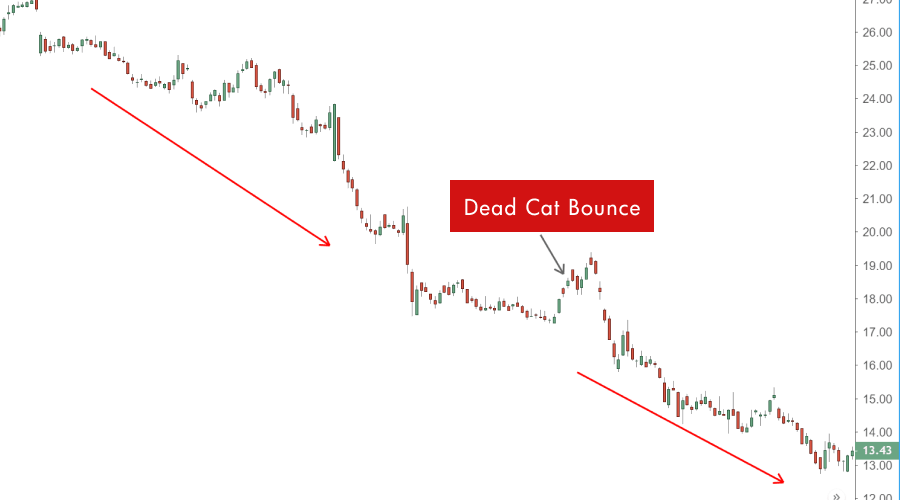 A "dead cat bounce" pattern: what is it?
When the market is trending, it is usually characterized by small pullbacks leading to a temporary recovery of prices. In this context, the "dead cat bounce" means precisely this: a short-term price recovery in the conditions of a declining market.
As Thomas N. Bulkowski stated in his fundamental work titled "Encyclopedia of chart patterns," there are three steps usually associated with the "dead cat bounce." At first, the price of an asset goes through an approximately 30% decline in a few trading sessions. Next, the price bounces back, leading to a partial recovery of the loss. Finally, at the third stage, the price enters another downfall, eliminating the gains and going beyond them.
The "dead cat bounce" is a pattern denoting the continuation of particular processes. It demonstrates that the price usually continues to move downward after a short recovery period. Therefore, it is considered confirmed only in case if the price resumes its downfall and reaches an indicator below the previous value.



How to use the "dead bounce cat" in trading?
At first glance, one may perceive this pattern as a reversal one since the price may keep on rising after its rapid fall. This is the reason why traders should apply the tools of fundamental and technical analysis to determine the bounces length and the possible ways in which price will be developing afterward. To come up with a well-informed opinion, one can also incorporate various trend indicators and oscillators. For example, it is possible to apply the RSI indicator and MACD to determine whether a particular situation can actually indicate a "dead cat bounce" tendency.
Commonly, the pattern under discussion can be observed in extended periods, during which the market goes through a recession. However, it can be used by both long- and short-term traders. Also, despite the fact that it has initially been viewed as a stock-trading pattern, the "dead cat bounce" can be applied to different assets demonstrating a substantial price decline.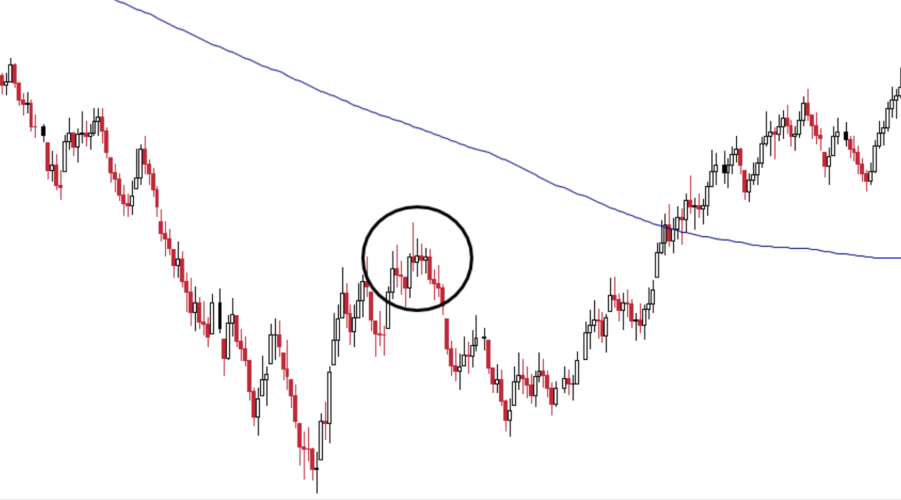 One way in which short-term traders may gain the most significant benefits from the pattern is by catching the moment of the trends rapid growth and "ride" it up. At the same time, to exploit the "dead cat bounce," one needs to have a thoroughly developed risk management strategy and, generally, be able to control him- or herself to exit the deal at the proper moment, avoiding the subsequent downfall of the price. In this regard, traders can secure themselves by setting up a trailing of tight stop-loss.
In turn, long-term traders may find the "dead cat bounce" be useful as a tool to enter a short position at a high price. Meanwhile, they should take all necessary measures to determine whether the situation actually develops within the framework of the pattern under discussion or if it is a trend reversal.
Regardless of what strategy you prefer, keep in mind that no particular pattern can ensure your predictions 100% accuracy. In this regard, the "dead cat" may be especially unstable since forecasting the price behavior is always a challenging task. Therefore, it may be useful for you to apply additional confirmation tools, such as technical indicators and fundamental analysis.